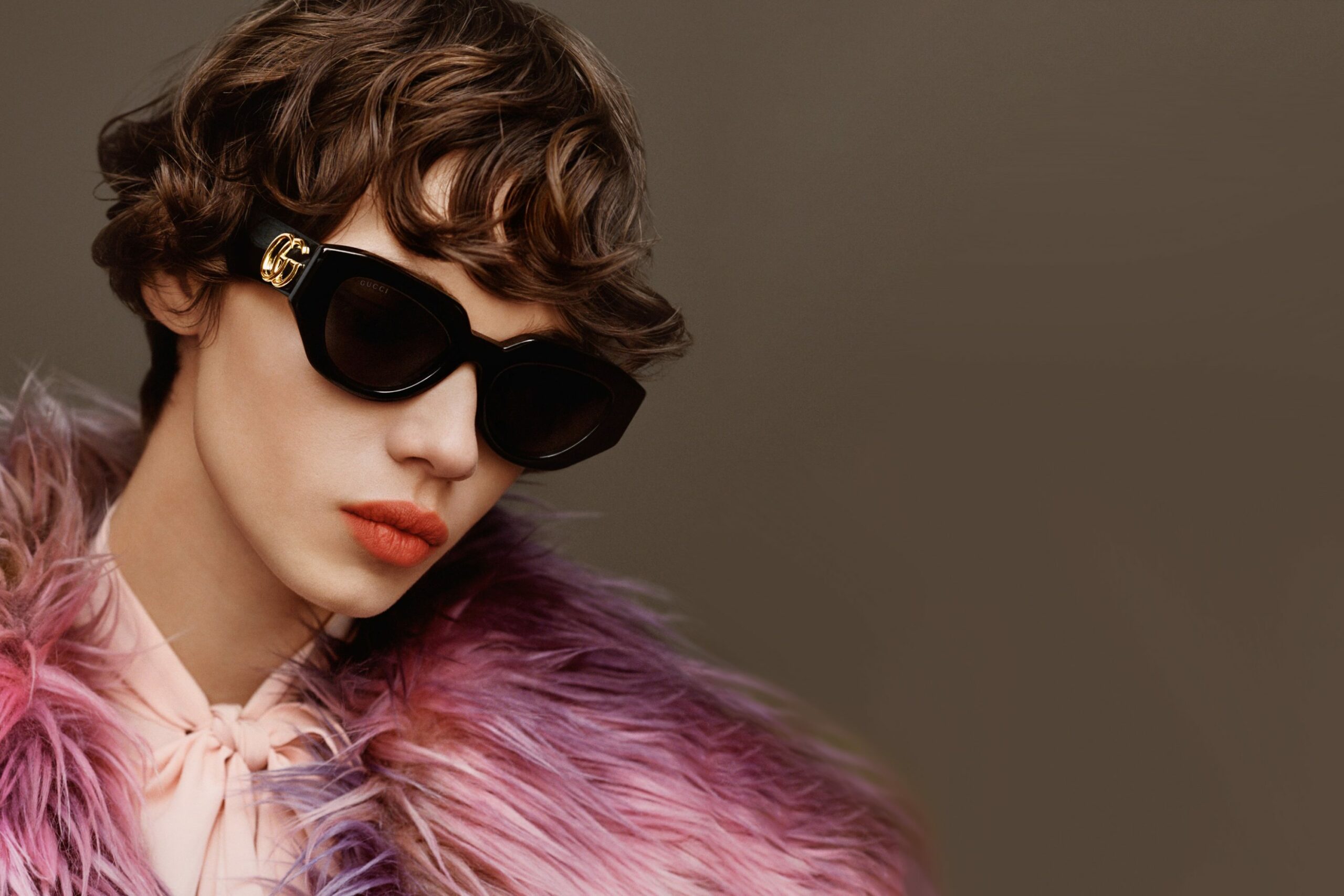 Retro inspired look with a sophisticated vintage soul. Rectangular metal frame with double bridge and iconic acetate core on the top of the front. Vintage Web detail on end pieces and temples with the House iconic colors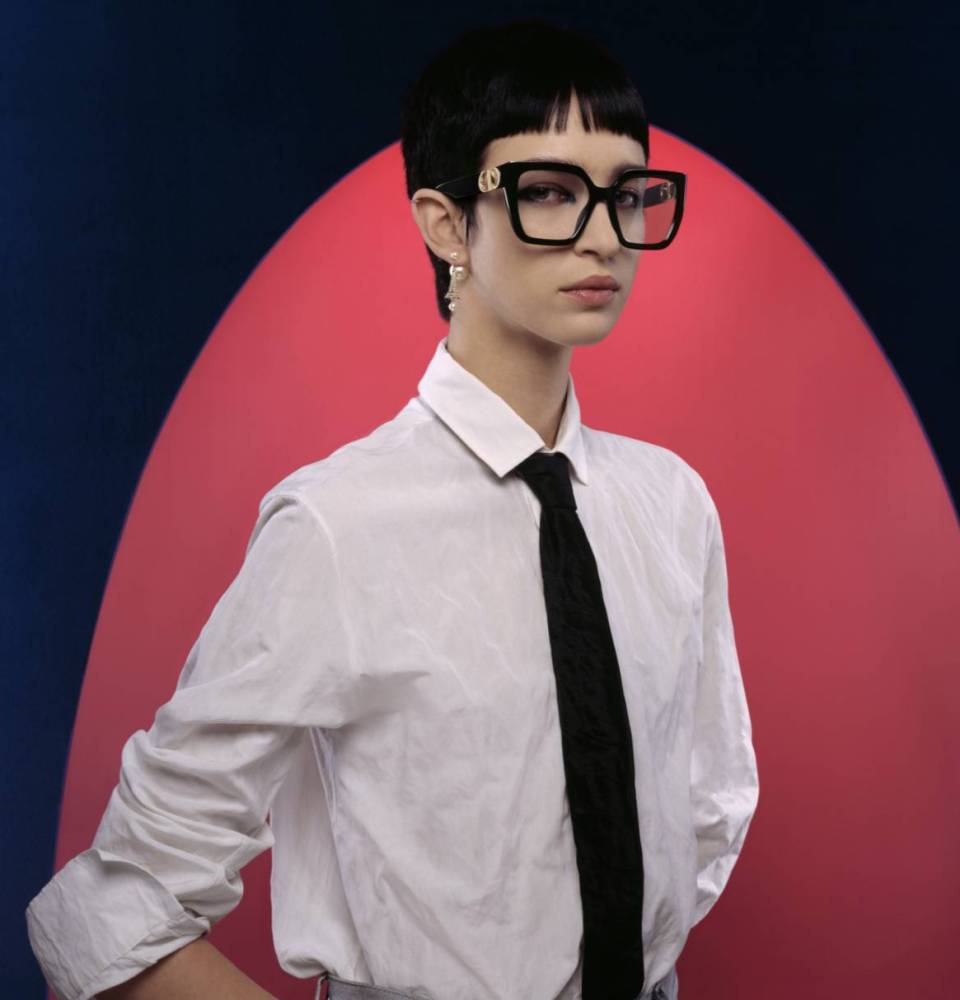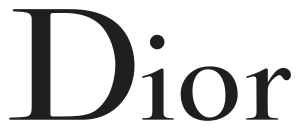 These unique creations enhance casual, urban or more sophisticated looks and there is a pair to complement every face shape. Always aligned with the latest trends, these are eyewear styles that ooze creativity while staying true to the classic typology of eyewear.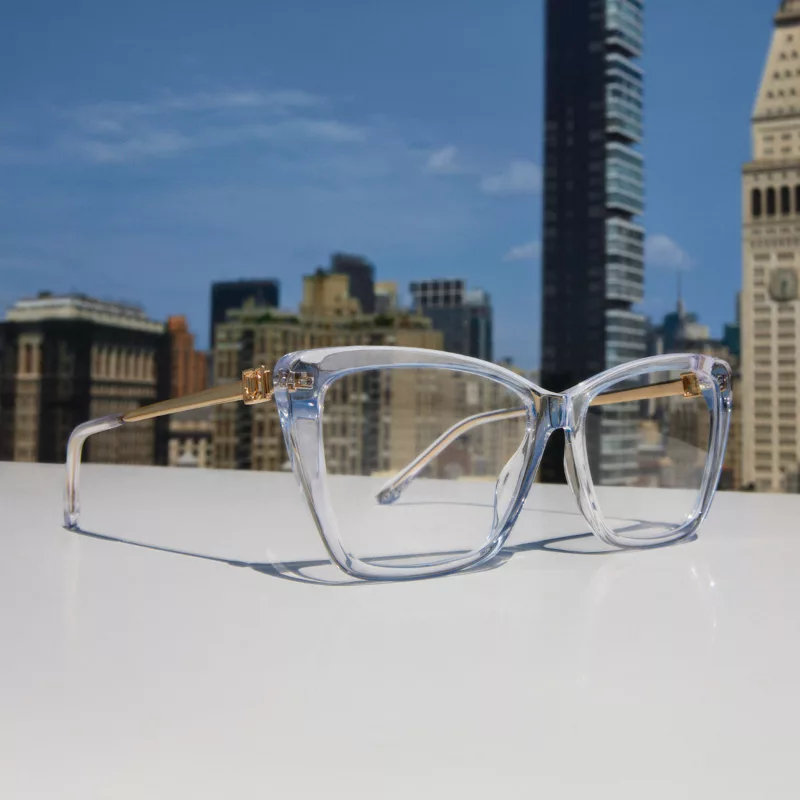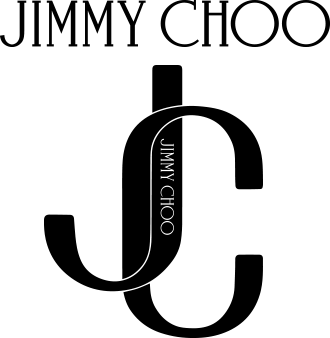 Timeless and distinct, our sunglasses collection combines lightness with the refined sparkle of Swarovski crystal embellishment. From cat-eye and square frames to a glossy tortoiseshell finish.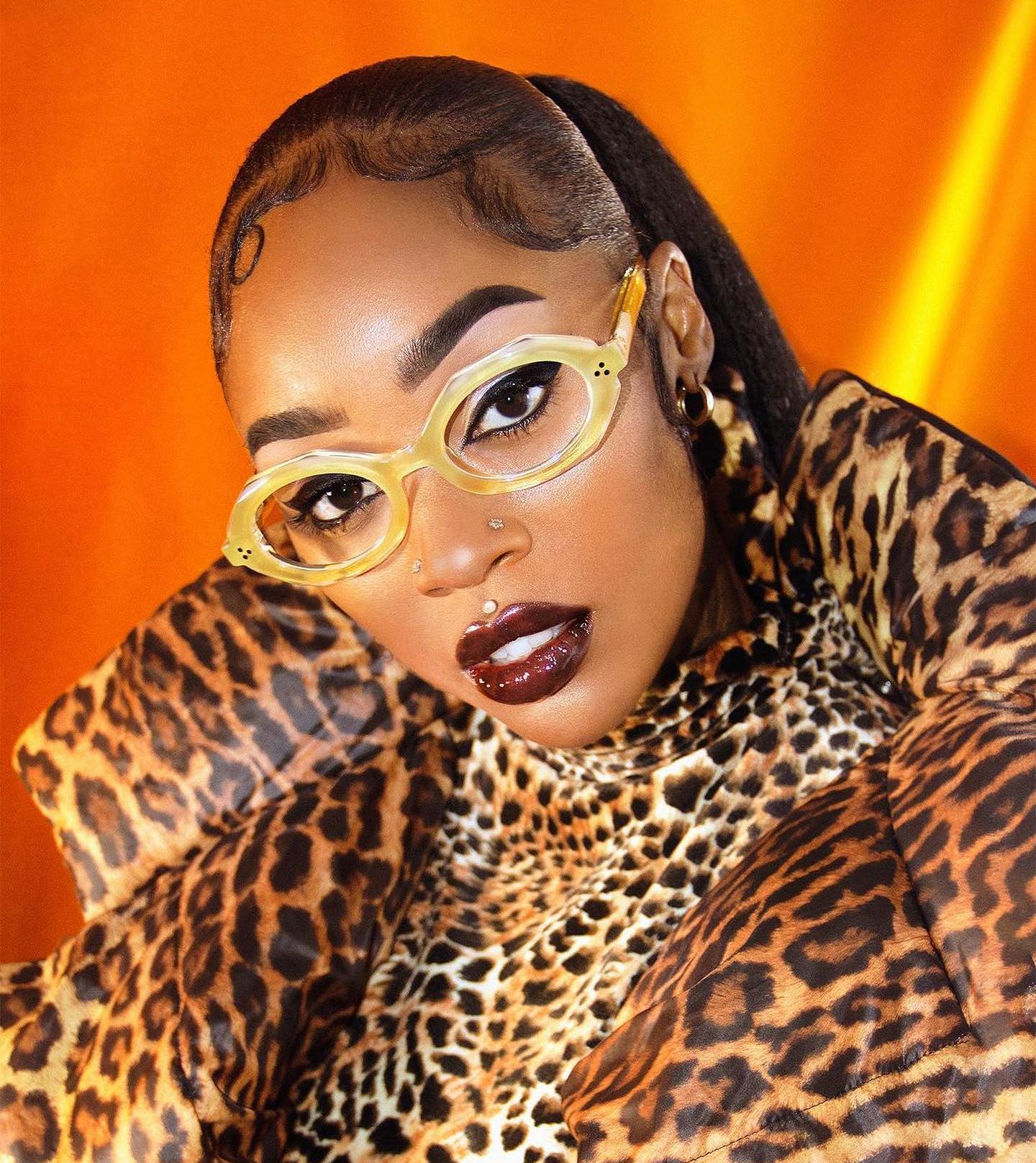 Original, often iconoclastic, and always invigorating, eyeglasses designed by l.a.Eyeworks are immediately recognized for their bold shapes, imaginative handling of materials, and expressive use of color.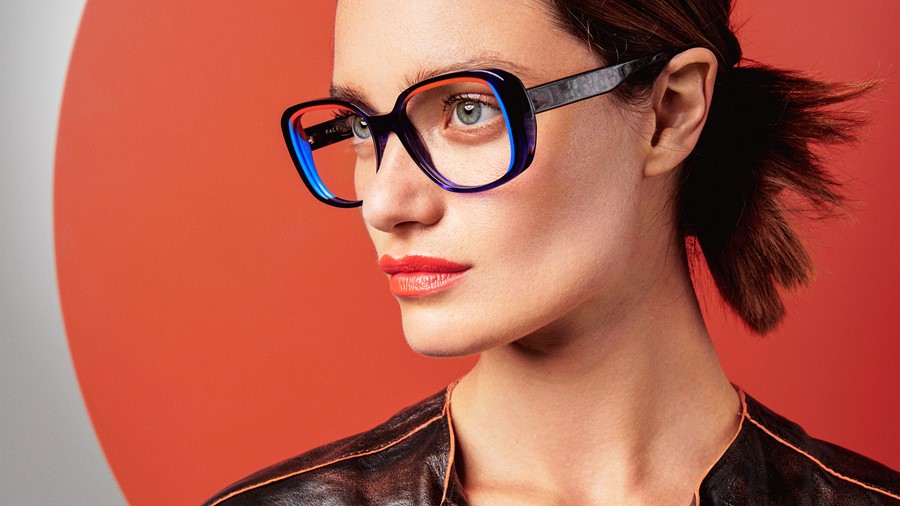 The palette tends to mineral – glacial blue inserted into blue-grey tortoiseshell is echoed at the tips of the arms; it tends to graphic – a blue flash – midnight blue monochrome is warmed by tortoiseshell arms, punctuated by a saffron tip. Radiant and innovative!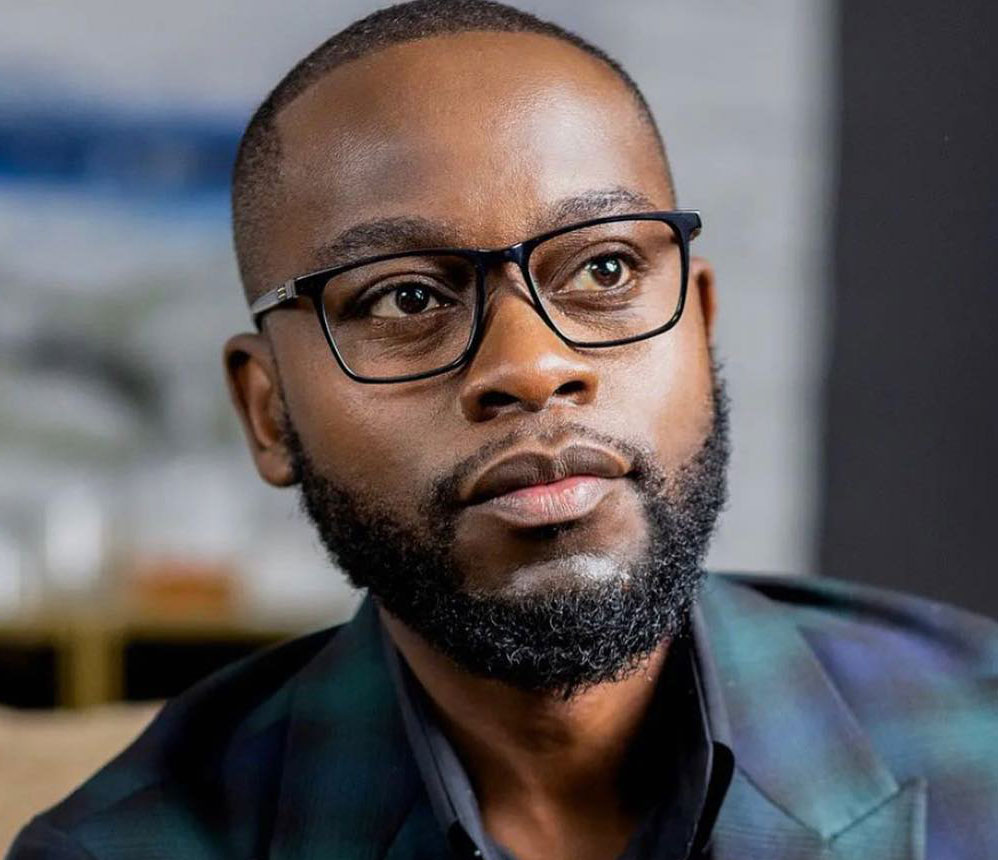 Combining legendary Italian elegance and timeless style with unparalleled craftsmanship, their frames are produced upholding a long tradition of excellence in optical and solar eyewear. Tokado strives to bring our clients the Veneto "sapere" (know-how), along with the Italian "eleganza" and combine both in a frame you will love and cherish for long.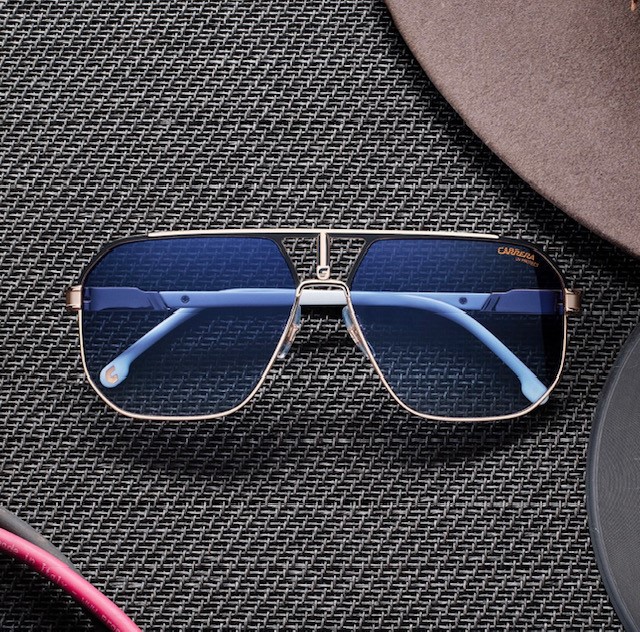 Carrera is synonymous with pioneering design and outstanding quality. A statement brand for people who live by their own rules, continuously defying themselves and proudly approaching life standing out from the crowd.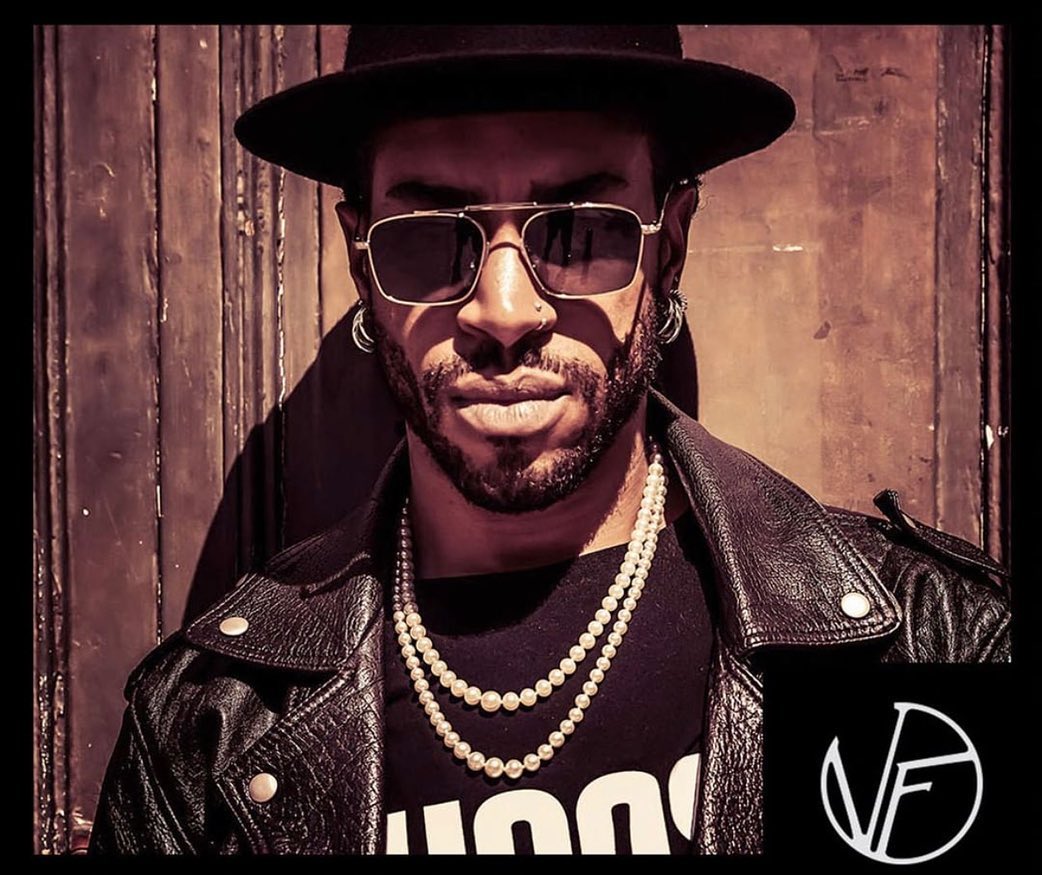 Descended from the iconic shapes of frames revisited to keep up with contemporary trends, or new concepts straight out of the permanent brainstorming that drives the brand's design studio, the frames are systematically equipped with temples or sleeves that reflect the emblematic signature of Vinyl Factory, namely electric guitar heads.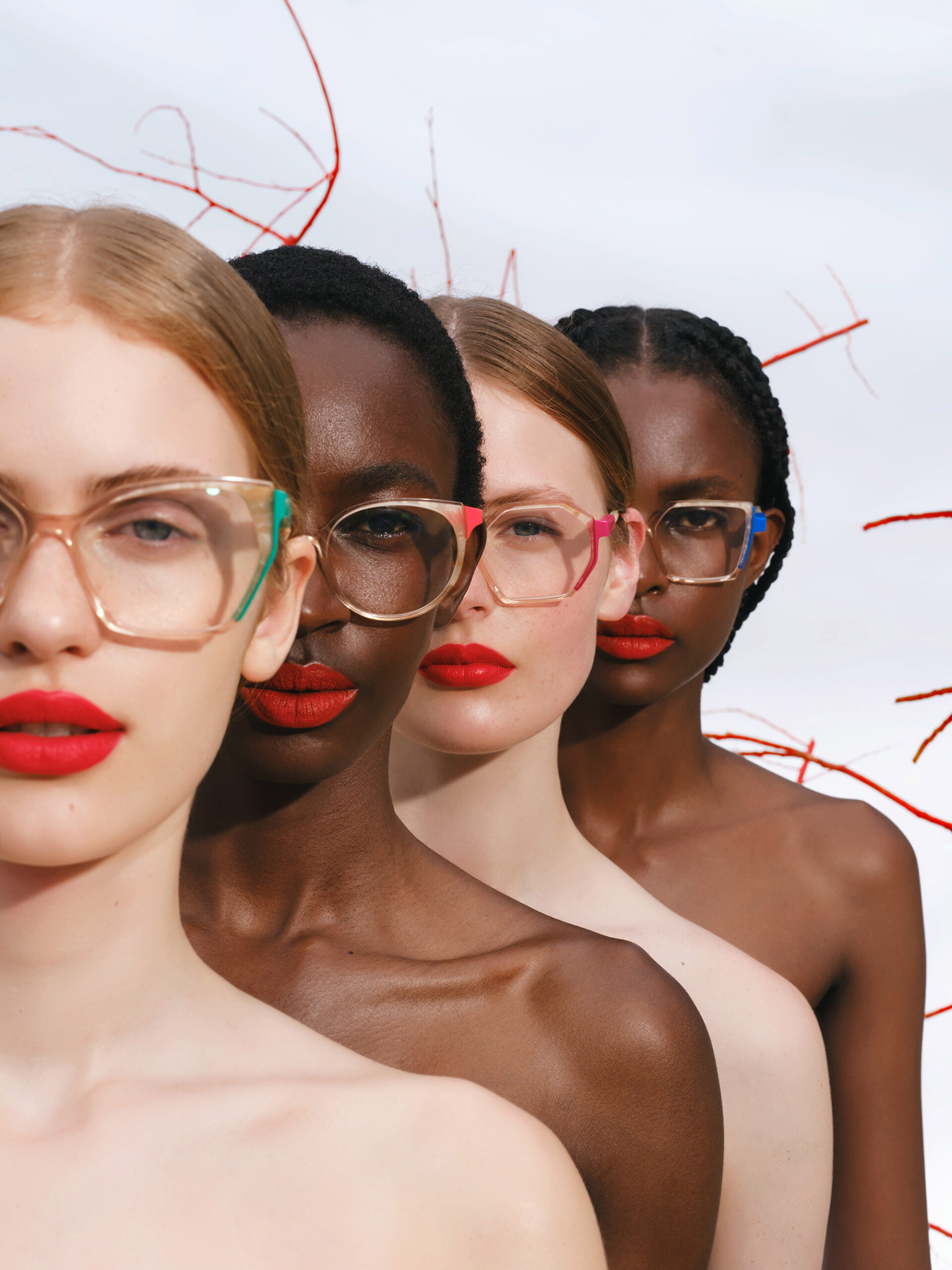 Sunglasses with natural mineral glass lenses providing the clearest sight in the world and shock-resistant with anti-scratch, anti-static electricity system. Also hydrophobic – oleophobic lenses. With maximum UV protection and triple-layer anti-reflective interior.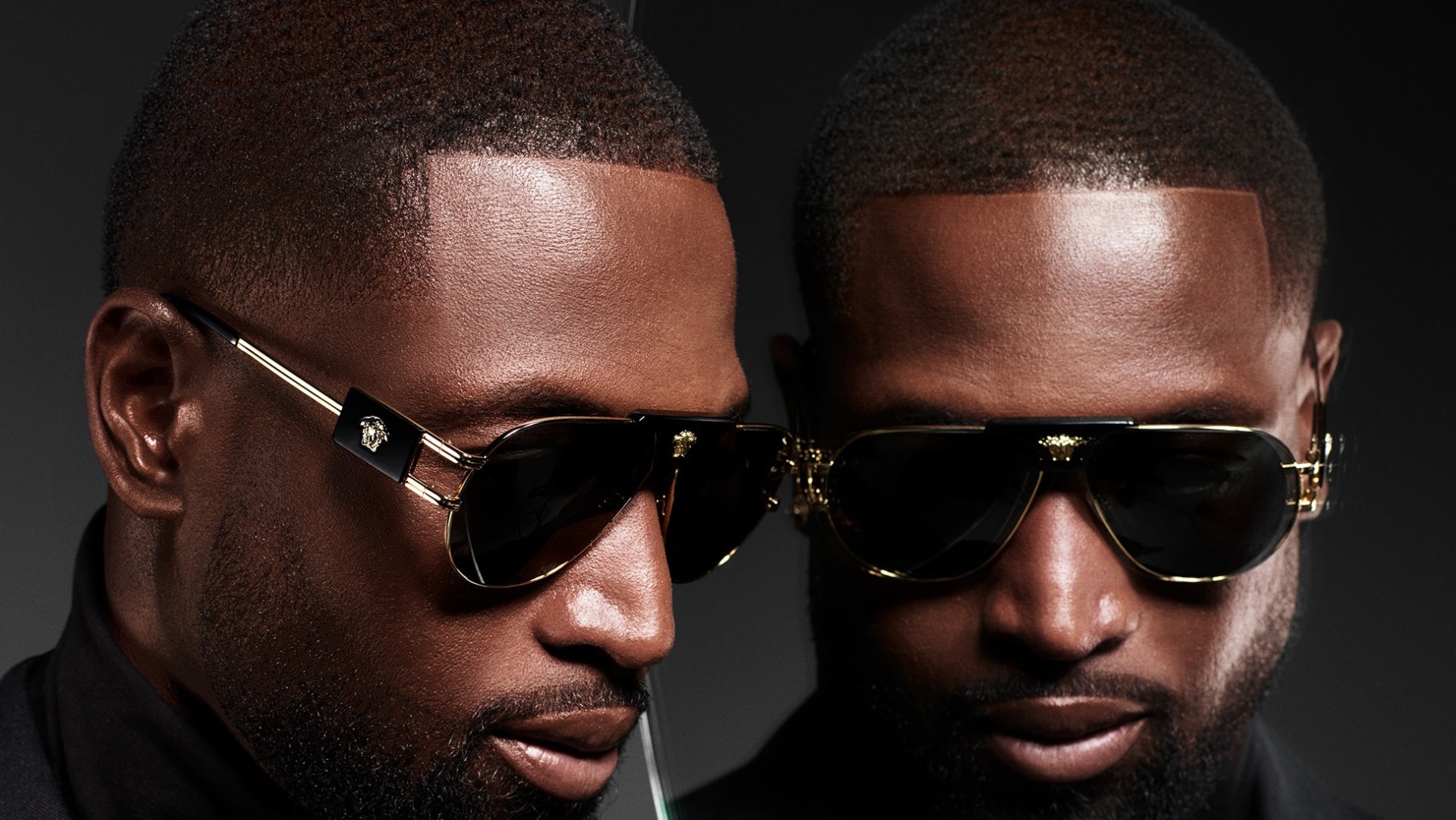 Versace represents its heritage through its strong and fearless designs, while addressing a new global audience which continues to strengthen Versace's position in contemporary culture.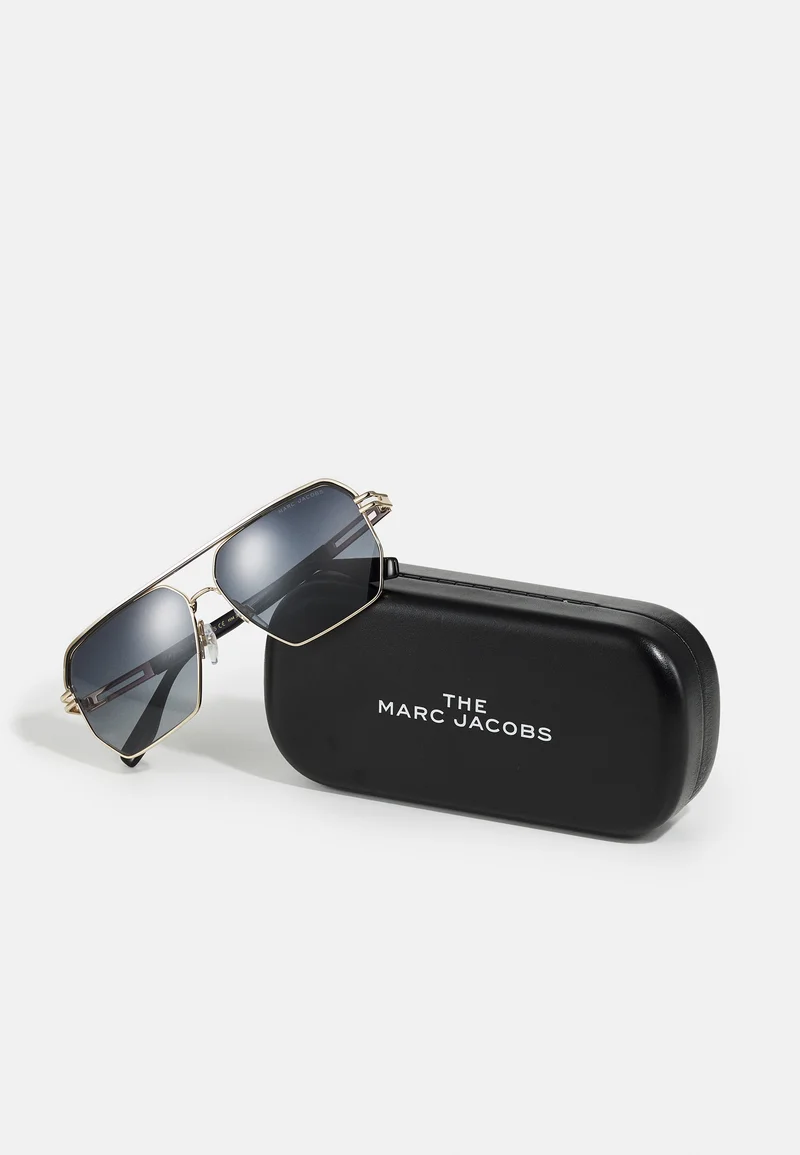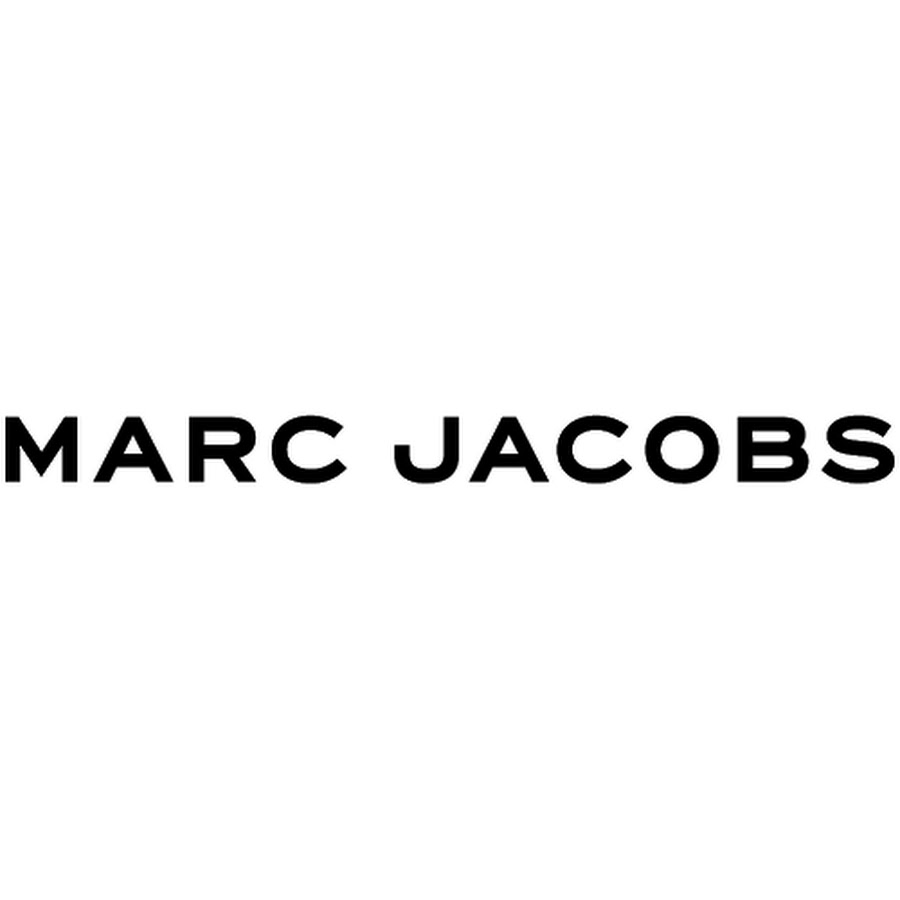 Marc Jacobs began producing independent collections in 1986 and continues to attract attention with his prescient, effortless, and trendsetting designs.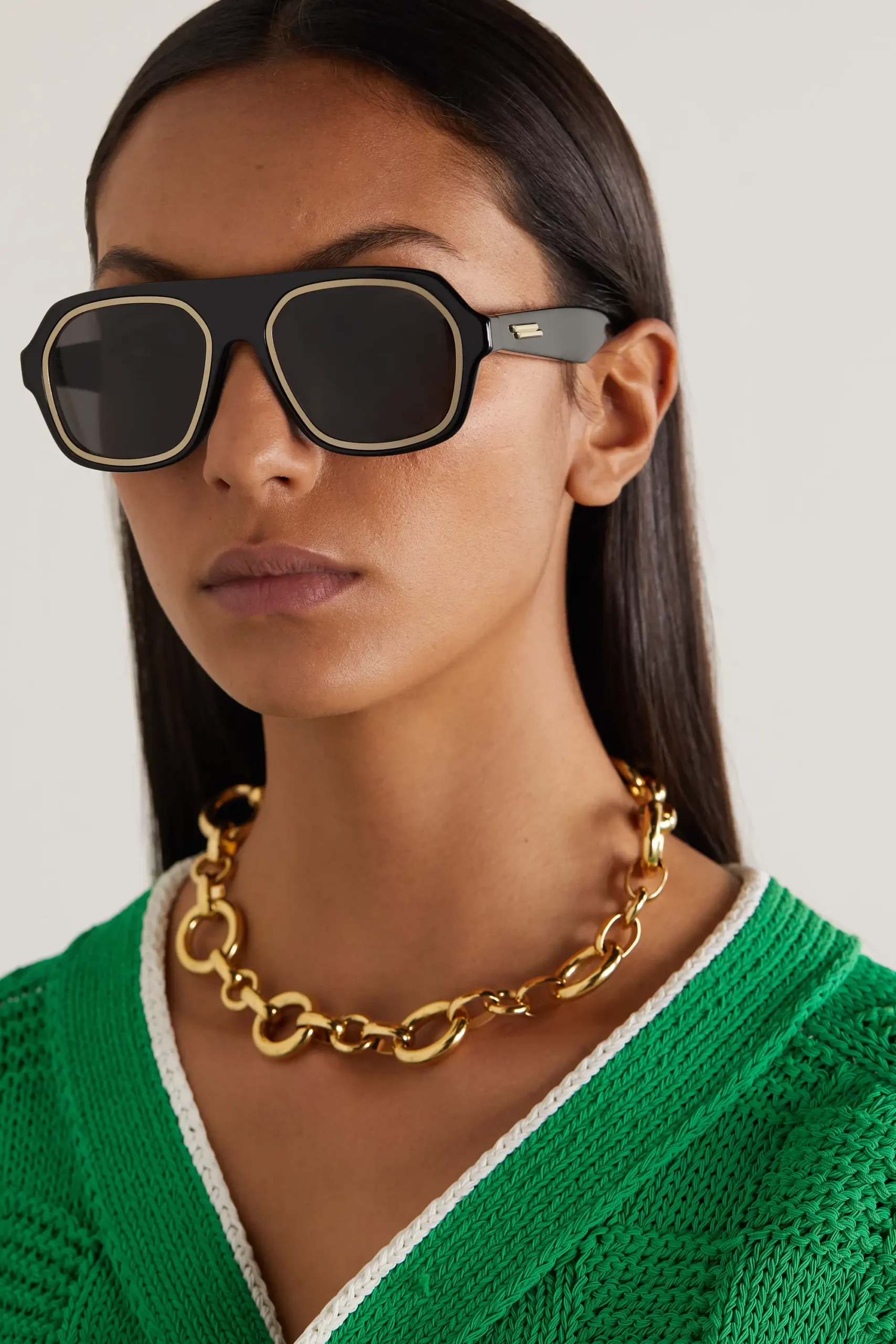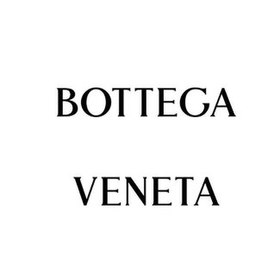 Discretion, quality and unsurpassed craftsmanship - Bottega Veneta has established a new standard of luxury since its founding in the Veneto region of Italy in 1966.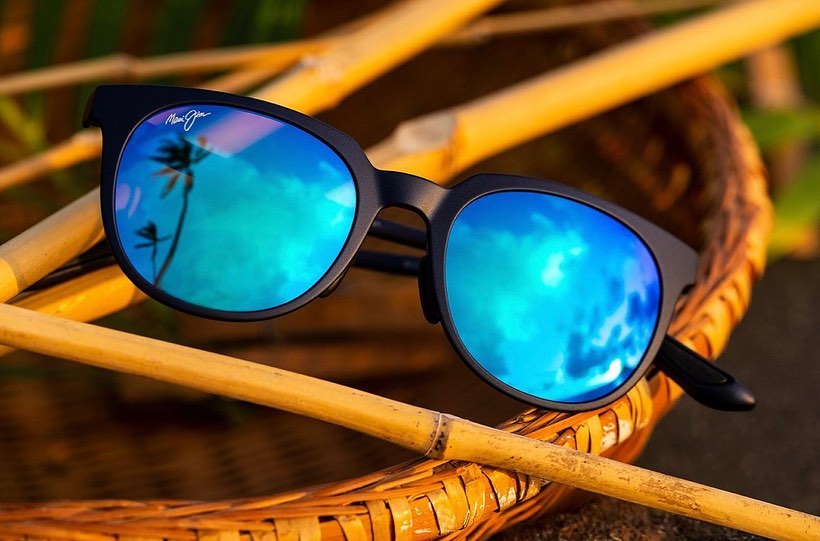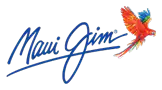 Kiawe is the name of a type of tree found throughout the Hawaiian islands, which are very durable and prized for their natural resource. Likewise, the carbon fiber frame material yields a very durable frame, prized for its lightweight construction. Clear and color-rich views are unrivaled through our SuperThin Glass lenses.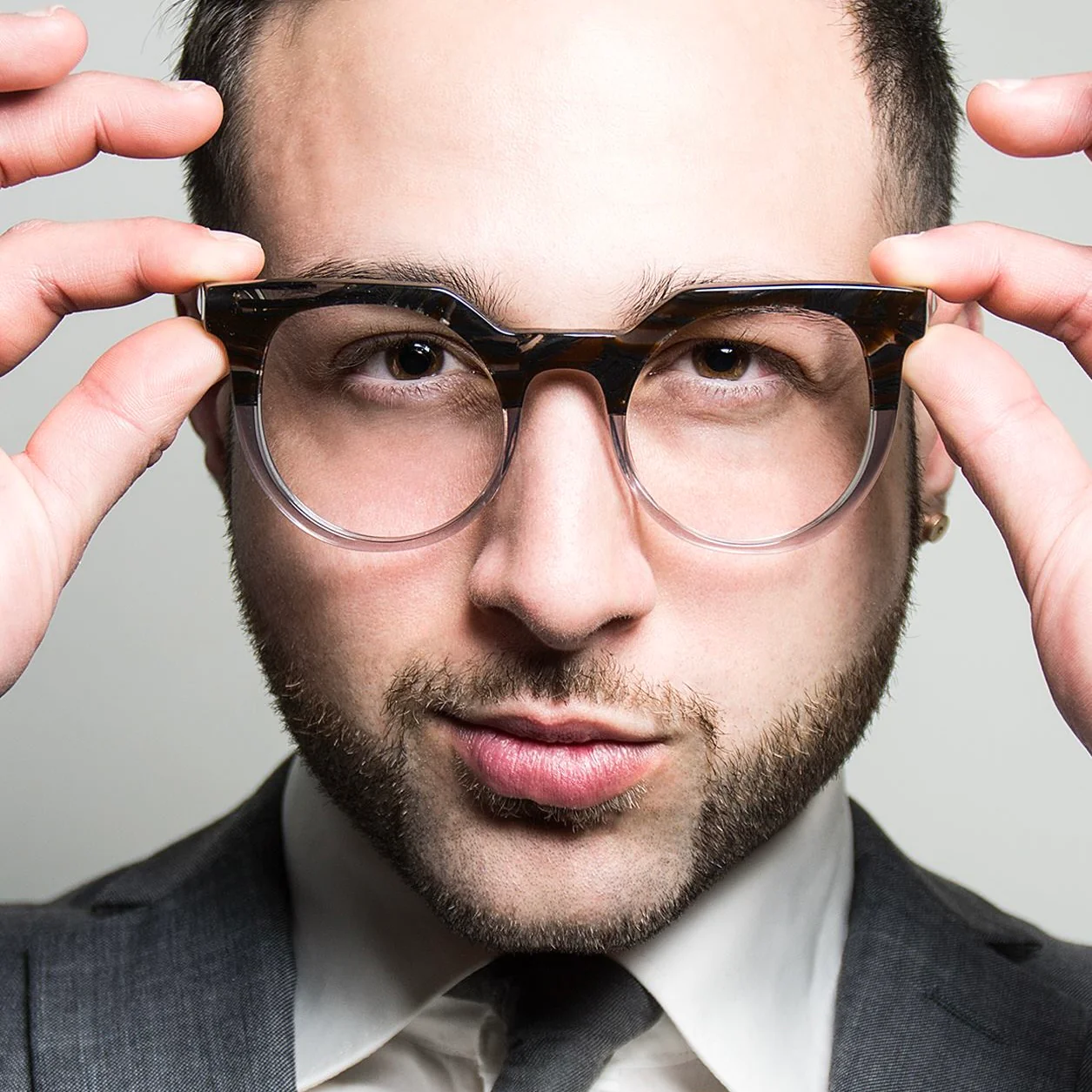 Spectacle Eyeworks Inc. has blossomed in the optical industry since its inception in 1996. Mehran Baghaie, Operations Director and designer, attributes the company's success to maintaining a reputation for producing premium quality frames displaying ingenuity in design, offering unsurpassed customer service unparalleled to any other company in the industry